CHARLIEN ADRIAENSSENS
BACK TO OUR CONTEMPORARY HOME
BACK TO OUR CONTEMPORARY HOME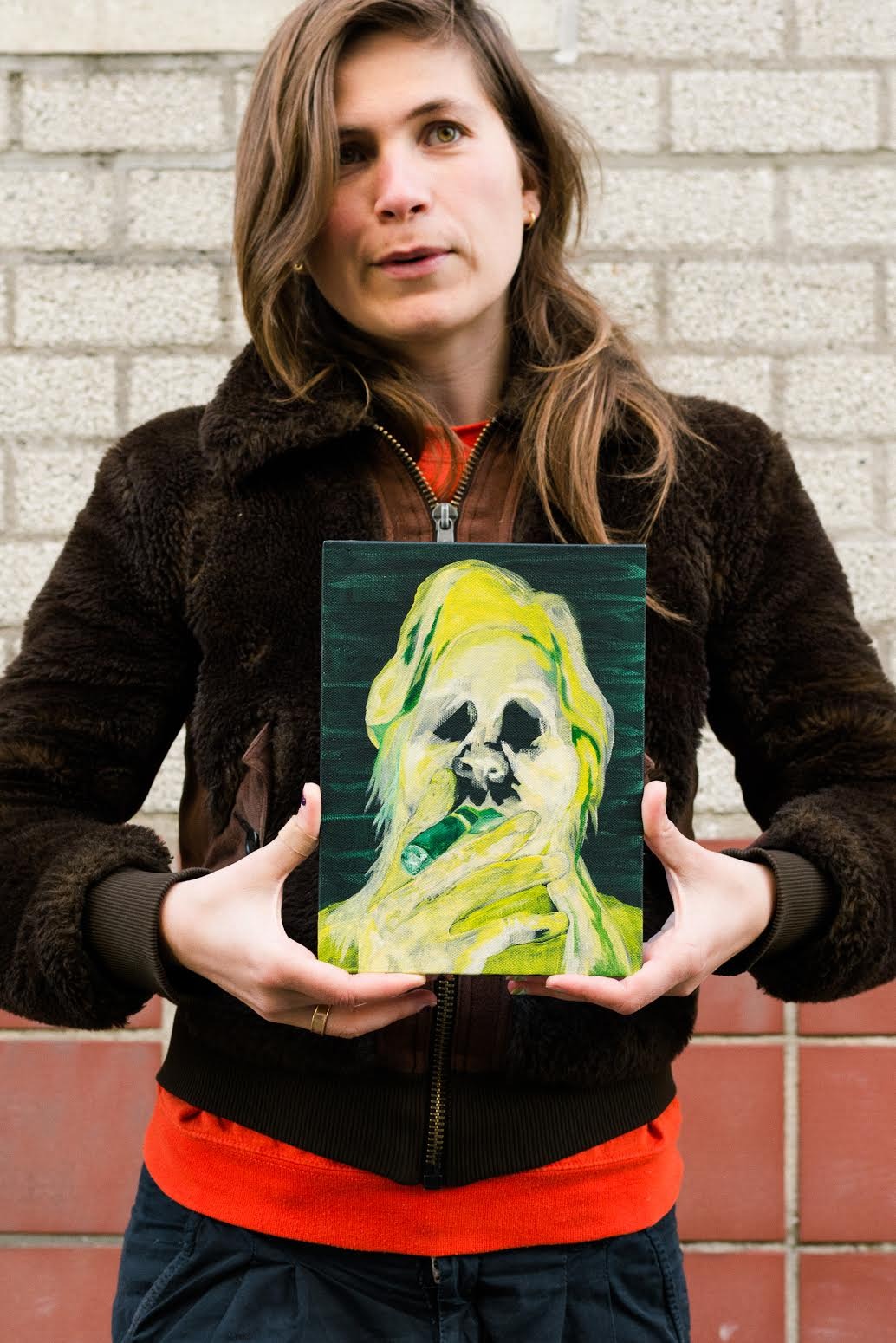 CELEBRATING THE FUTURE
ACTIONS ON INSTAGRAM
HIER VIND JE DE WEG
INTERVIEW ART INDEX
INTERVIEW GONZO CIRCUS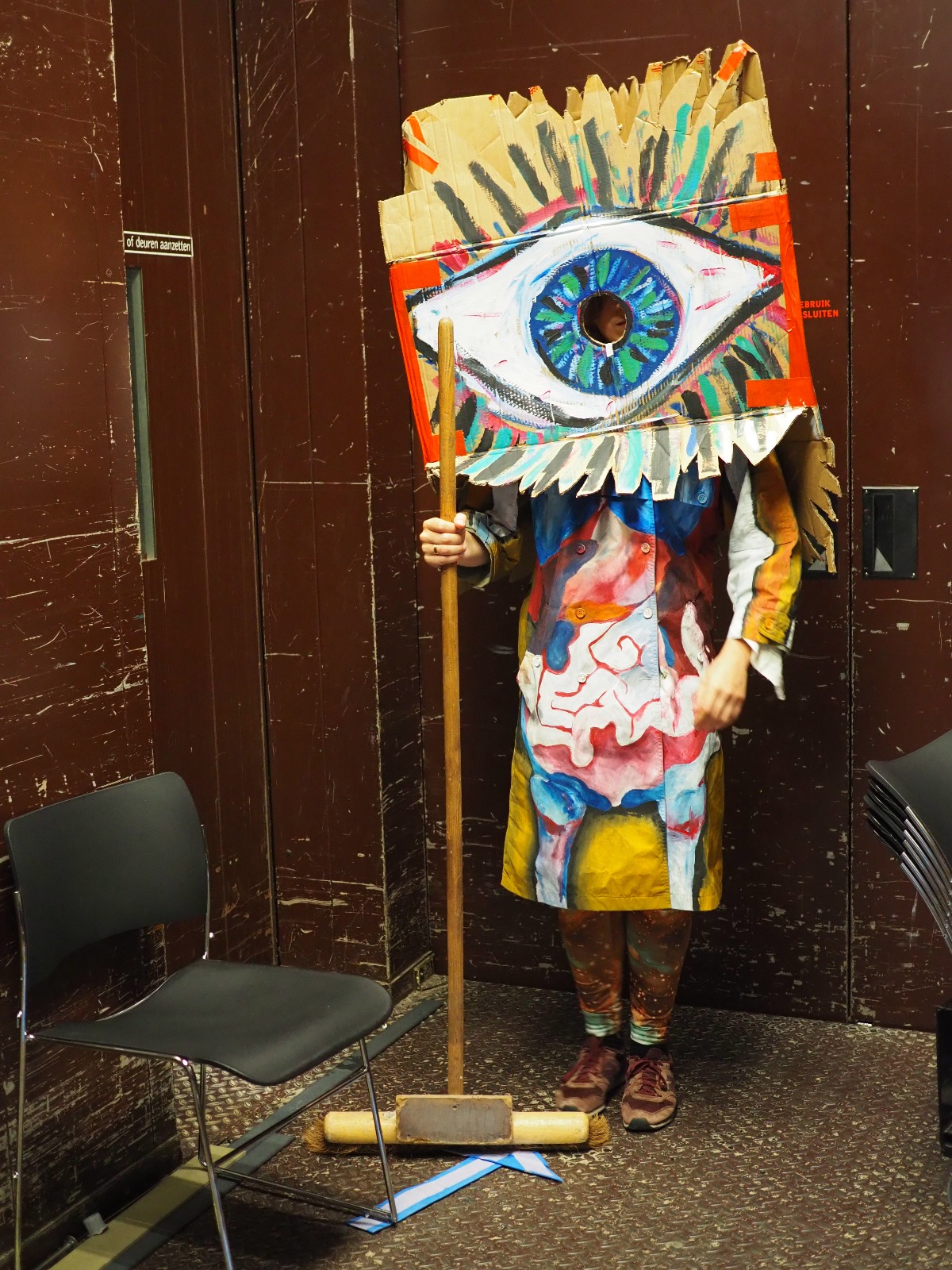 NAAR INSTAGRAM
LOUIS
VAN DER WAAL
WORKOUT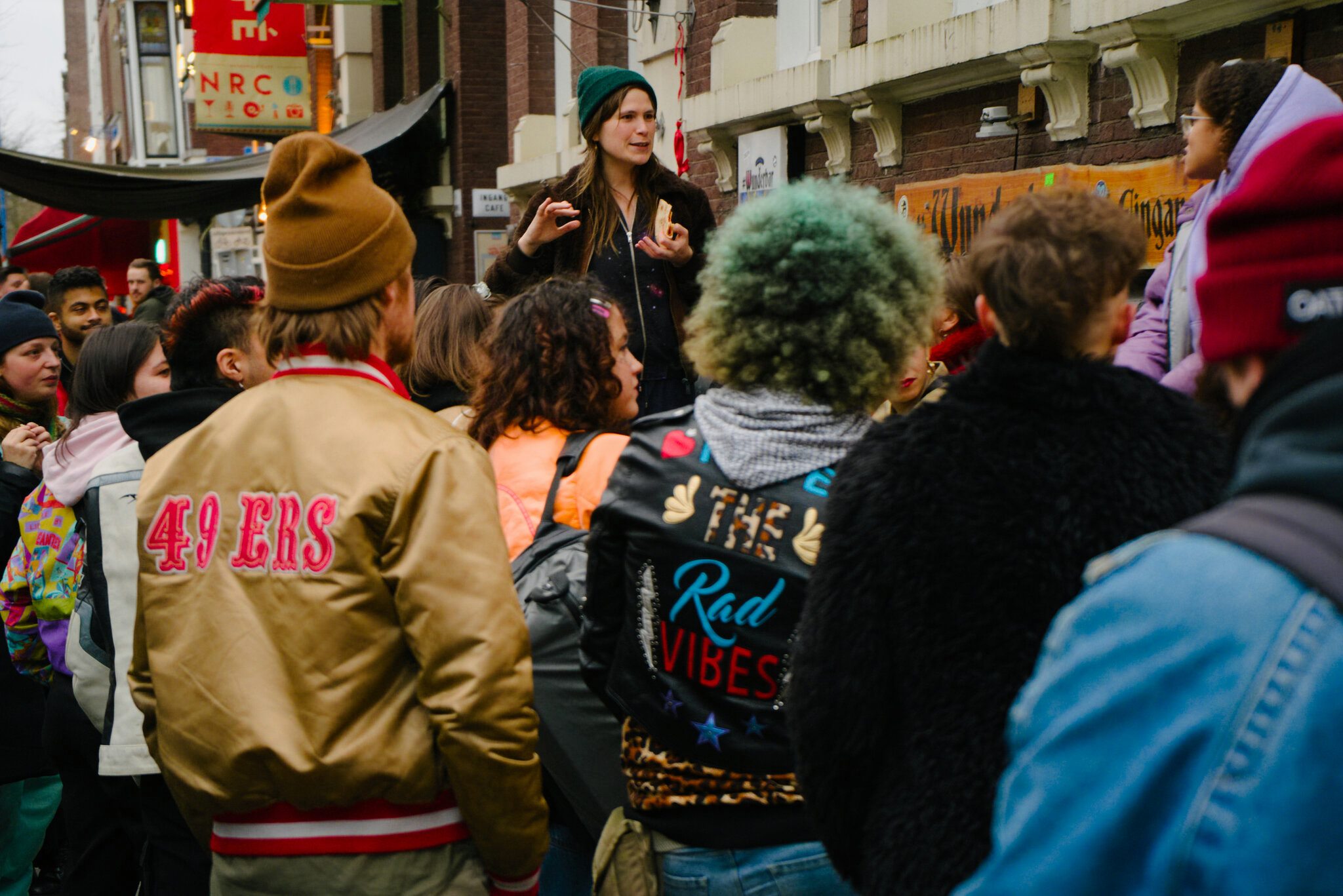 Selfportrait with cigar
(c) Willy Lamers
Pizza Feminista @ FemFest Rotterdam
(c) Florian Cramer
PODCAST ONCE UPON
A TIME IN PATRIARCHY

UNSOLICITED
READING
ADVICE

Fiction
The Female Man / Frankenstein in Baghdad / The Art Of Joy / Women Who Run
With the Wolves / The Master & Margarita /

Non Fiction
Exhibition as Social Intervention


Charlien Adriaenssens (BE, 1988) is a visual artist, writer, curator, and program maker based in Rotterdam, the Netherlands. Together with Louis van der Waal she runs Contemporary Glory Contemporary Cash, an artist collective that focuses on performance in public space, as for example the 2020 street exhibition and opera "Slopera" in collaboration with Opera Days Festival, City In The Making, Wolf Engelen, Roxy Capriles and Hajo Doorn, involving 40 households in a social housing street that was soon to be demolished; or the 2019 science fiction video work "(There is no) Planet B", on invitation by SMAK Museum Ghent (BE), involving students with a difficult learning path. They also do lots of small performances and exhibitions, as for example the 2020 "All Operators Are Busy" ongoing performance at This Art Fair Amsterdam (on invitation of P.S. The Hague) ; the 2021 installation "Welcome Eternal Chaos" at Arti & Amicitiae (on invitation of Museumnacht curators Arda van Tiggelen, Arjen Lancel).

In 2018 and 2019 they were guests in Kinshasa during the KINACT performance festival, led by artist Eddy Ekete, with whom they started the KINACT Collective to initiate projects and collaborations with performance artists from the Congolese Diaspora, such as the 2018 founding of the safe space and artists' house "Ndaku Ya La Vie Est Belle" in Kinshasa (DRC. It runs today as a creative cooperative), the 2019 small-scale Rotterdam version of the KINACT festival "DamNedAct", the 2021 exhibition Congoville at Middelheim Museum Antwerp (curated by Sandrine Colard on invitation of Pieter Boons, BE).

Since 2016, Charlien has created the visual art and performance program of WORM Rotterdam (NL), an arts center for experimental stage productions. From 2018-2020 she initiated the Not For Profit Art Party, the off-fair of the Annual Rotterdam Art Fair, where every edition 15 non-profit art initiatives from the Netherlands could present themselves.
Charlien is a guest lecturer at the Willem de Kooning Academy, a member of several boards of directors in the Belgian and Dutch cultural field and advises the Generator Fund to support underground culture in the Twente region.

During the pandemic summer of 2021, Charlien enjoyed writing short sci fi stories based on children's comic book drawings. They were published together in "De Corona Strip" (The Corona Comic), an artwork by Friendly Stalking (NL).

Charlien holds a master's degree in law (Catholic University Leuven, BE, 2011) and a bachelor's degree in fine arts: Image and Language (Gerrit Rietveld Academy, NL, 2015).

BAD LOOKING TUMBLR PROFILE
I was very lucky to work with (a.o.)
Susanne Khalil Yusef, Harmen Meinsma, Tommaso Buldini, Toine Klaassen, Eddy Ekete, Precy Numbi, Sarah Ndele, Falonne Mambu, Pathy Kitete, Papenoire Kilomboshi, Aude Bertrand, Elie Mbansing, Mette Sterre, Ronald Bal, ZineCamp, PZI XPub, Ivan Winter, Jan Brokof, Sarah Moeremans, Natalia Papaeva, Lukas Simonis

WORKING WITH WORM ROTTERDAM
WORKING WITH KINACT COLLECTIVE
mail: charlienadriaenssens@gmail.com